Baggers battle it out in South Burlington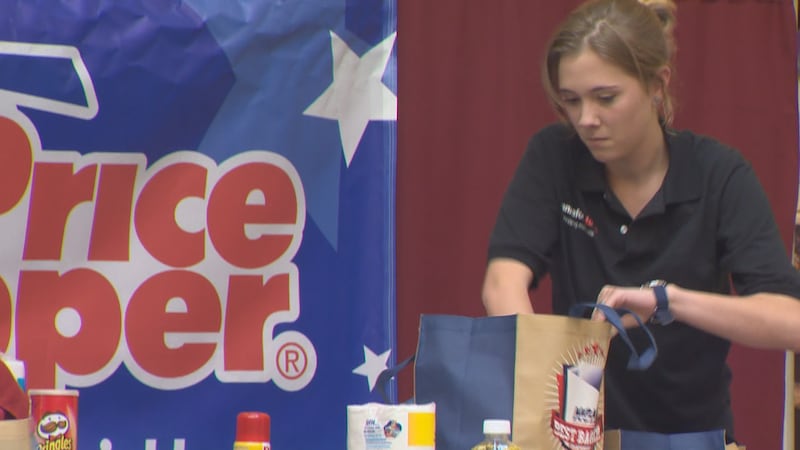 Published: Oct. 21, 2017 at 8:15 PM EDT
How fast can you pack a bag of groceries?
The best baggers from around the state came together to find out who is number one. Channel 3's Cat Viglienzoni was one of the judges who took speed, style and item distribution into consideration. The food that was bagged, for the University Mall competition, will be donated to the Chittenden Emergency Food Shelf. Manchester Shaw's employee Brooke Champine was named the best bagger, taking home the top prize.
"We're having some fun and were also helping the community and I think that's the spirit of grocers and really retailers across the state," said Vermont Retail and Grocers Association President Erin Sigrist.
Champine will head to Las Vegas in February to compete in the national bagging championship, for the chance to win $10,000.